Dinner Dates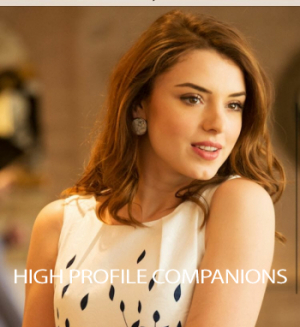 So many top member's clubs and fine dining Michelin star Restaurants, so many hot escorts, top models, hot beauties, blonde or brunette or red head how does a man decide with over thousands of hot escorts in London which escort is the right companion in his arms for a night of romance, adventure and passion.
This is what the best Escort agencies can help with along many other imaginative things. Escort agencies in London are the best and we aim to be the best of the best. I hear about clients taking a break from their hectic life of work and bored of having sex with the same woman at home for over 10-50 years and sometimes just a little break with a breath of fresh air and a a sense of escapism from their everyday life in fantasising about booking an escort and then making it a reality is what i call therapy or perhaps its more like a short holiday of a lifetime for an hour or two in a 5* hotel or a fancy restaurant or VIP member's club.
Highprofile companions is tailored to de-stress the stress of confusion and insane choices in too many choices, your choice of escort will make you feel free and pampered back to excitement again feeling satisfied with the satisfaction or simply wanting more and more without any strings attached..............and if the excitement, adventure, escapism or relaxation with an escort moment isn't happening it means you are looking at the wrong escorts. going to the wrong places or perhaps men have many other reason's why escort companions are a thrill and excitement.
Business traveller's who are happily married or single often desire an escort for a 2-3 hours when abroad, sometimes its just an opportunity with free time to indulge with a fine lady who is great company and very sexy and really happy to be around, its more of a lifestyle thing with a sense of adventure and exploration to try out different woman and see which one is the best connectivity for you but also its an opportunity to explore in trying out what you like sexually and preparing to become better lover's for the one we really want to impress.
Here at high profile companions we have just the medicine for you. You can talk to us about your desires, ideals and fantasies and most of all what makes you happy because our High Class London Escorts will be passionate, Beautiful, classy, sexy, discreet in public but very naughty in private, all headache free girls, warm, engaging and pamper friendly. Here is an example of a Classy Elegant, Sexy and beautiful engaging escort for gfe and dinner dates, our Beautiful Tall English escort, a sexy gfe brunette escort available for refined gentlemen with exquisite taste in High class luxury companionship.